Adventure Park Project
(Active)
Overview: The objective of the project is to provide a natural play space for children up to about 12 years old to explore and test their boundaries. The park will be equipped with structures formed from natural materials (such as trees and rocks) which act as climbing walls, fairy castles, dens, … or whatever the children's imagination conjures up.
The internationally recognized firm of Bienenstock Design and Consulting was engaged to develop the design of the Park. Their work is based on extensive research into the benefits to children of different types of play and we anticipate that the Park will have a positive effect on children's health, their school work and their social behaviour.
The steering committee of the project is jointly chaired by the Rotary Club of Nakusp and the Village of Nakusp.
Phase One of the project is scheduled to start in 2021.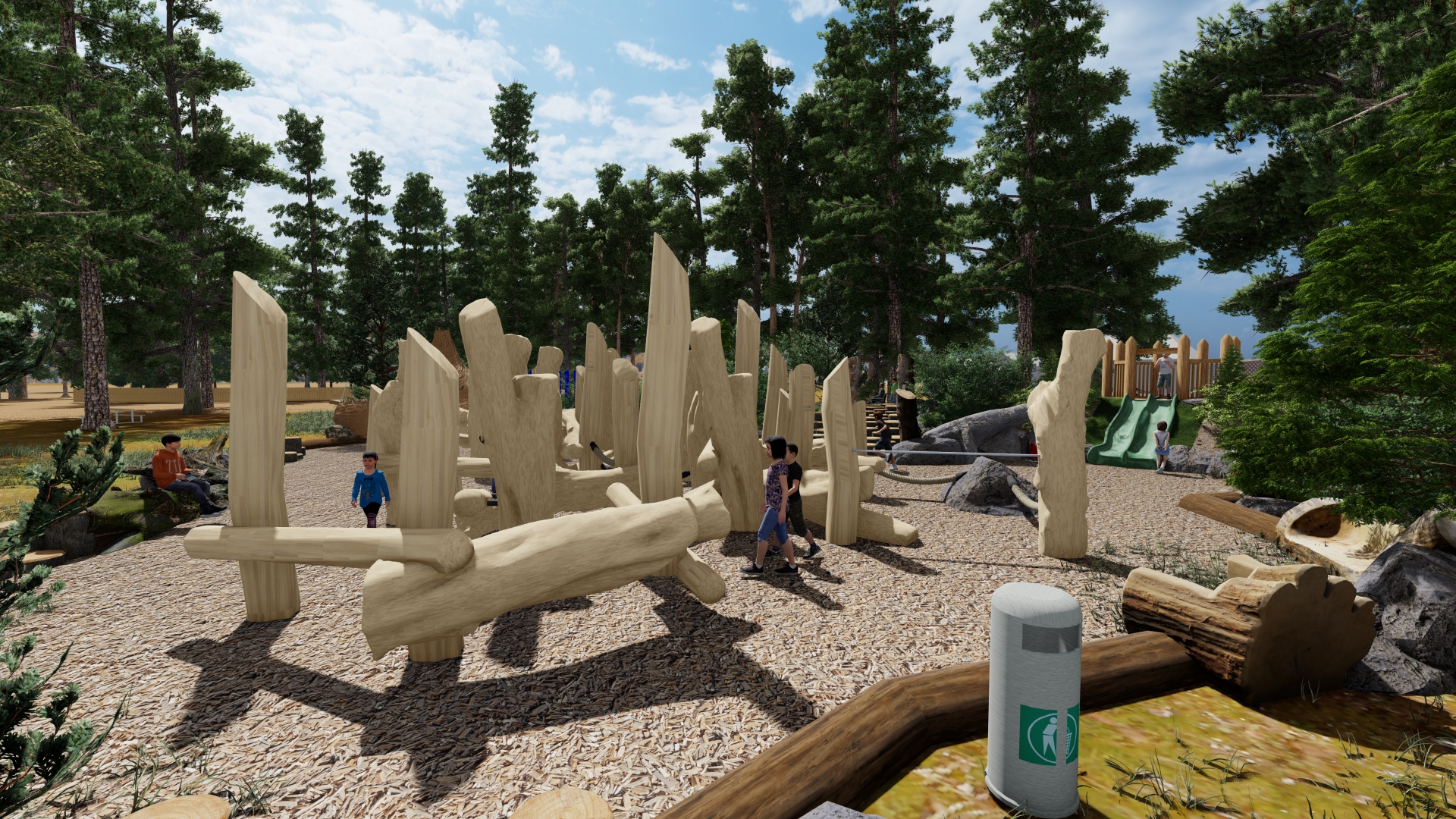 ---
If you would like to be involved with this or any other Nakusp Rotary project or fundraising event please contact Sara at saracol@telus.net