Citizen of the Year
(annual)
Overview: Citizen of the Year is an annual event that celebrates community volunteers. The selecting committee receives nominations from the community for the "Citizen of the Year", "Life-time Achievement", "Youth Citizen of the Year" awards. The banquet is normally held at the Nakusp Legion, however it took place outdoors this year due to the pandemic.
2019 Citizen of the Year Award Ernie Knecht
Lifetime Achievement Award Janice Dahlen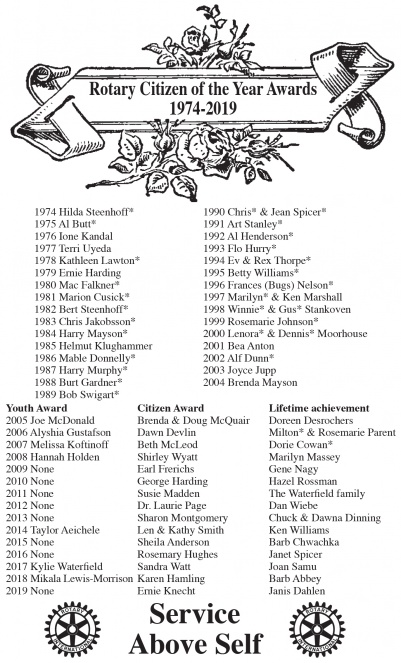 ---
If you would like to be involved with this or any other Nakusp Rotary project or fundraising event please contact Sara at saracol@telus.net.