Citizen of the Year
(annual)
Overview: Citizen of the Year is an annual event that celebrates community volunteers. The selecting committee receives nominations from the community for the "Citizen of the Year", "Life-time Achievement", "Youth Citizen of the Year" awards. The banquet is held for the recipients of the awards attended by family, friends and members of the general public.
2022 Citizen of the Year Award Craig Kiyono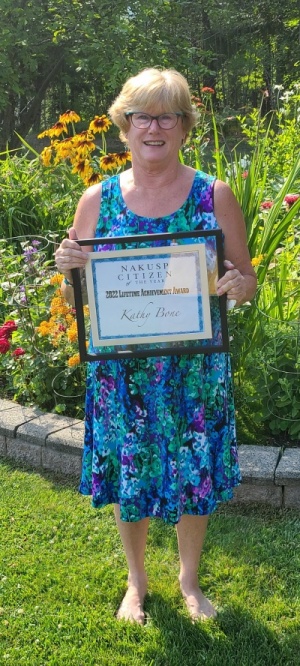 2022 Lifetime Achievement Award Kathy Bone
2022 Youth Award Aubrey Humphries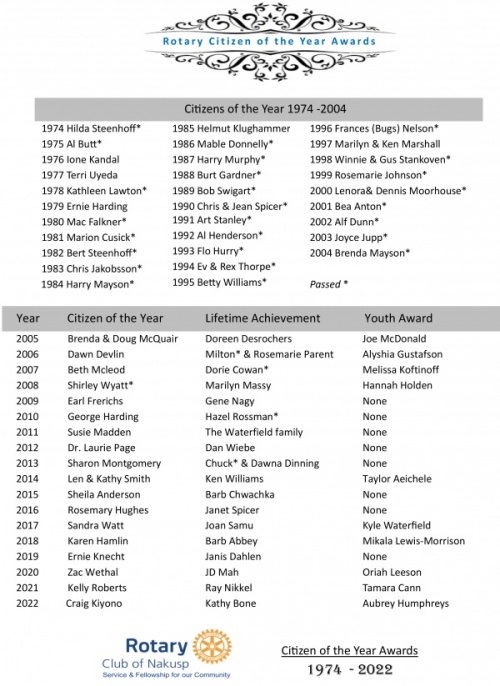 If you would like to be involved with this or any other Nakusp Rotary project or fundraising event please contact Sara at saracol@telus.net.